Side event
Opening ceremony
From more than 2,000 applications, the first-ever WHO Africa Innovation Challenge will introduce 30 African solutions to the continent's unmet health needs during the Africa Health Forum in Cabo Verde, 26–28 March. Calling for scalable health-care solutions, the Challenge received a wealth of ideas in three categories: Product Innovation, Service Innovation and Social Innovation. The 30 solutions on display during the forum were selected by a team of independent expert evaluators. 
With this Innovation Challenge, says Dr Matshidiso Moeti, WHO Regional Director for Africa, WHO is championing the promotion of home-grown solutions to the health challenges in African countries. "We hope this challenge will spark the entrepreneurial spirit of innovators and lead to credible health innovations across the continent." 
Taking Universal Health Coverage to the Next Step in Africa
Session 1
Universal health coverage represents an aspiration that countries in the WHO African Region have all committed to achieve. This is a significant shift from the traditional approach to health services, in which focus was on priority populations receiving priority services. Universal health coverage requires innovative approaches to attain the goal of all services, for all people, in all situations – for which the current approaches to health care are not designed. 
Guided by the theme, Achieving Universal Health Coverage and Health Security: The Africa We Want to See, the second Africa health Forum will bring together hundreds of influencers from the region and beyond. Together with the more than 35 panellists – leaders in their fields – the Forum participants will challenge the status quo and explore new directions that should guide countries as they chart their path towards universal health coverage.
Investing in young people to achieve universal health coverage in the Africa region
Youth side event
The inaugural WHO Africa Health Forum (in 2017) launched the WHO Adolescent Health Flagship Programme to advocate for greater investment in young people – aged 10–24 years – to achieve universal health coverage in the WHO African Region. In a side event on the first of the three-day gathering, the second Forum will look at the progress made and hear from several youth activists on what more could be done to tackle issues that imperative to the health of young people and their development and end the persistent challenges in young people-specific public health. Young people will give their perspective on how to hold policy- and decision-makers accountable and expand leadership, ownership and involvement of young people in governance and how to achieve young people-responsive health and social systems that move communities towards universal health coverage. 
"Youth booths" will be available all three days to encourage dialogue with the invited youth activists on health security and new health threats in Africa and young people's role in preparedness, response and equitable access to health services, tackling the social and economic determinants of health and health literacy.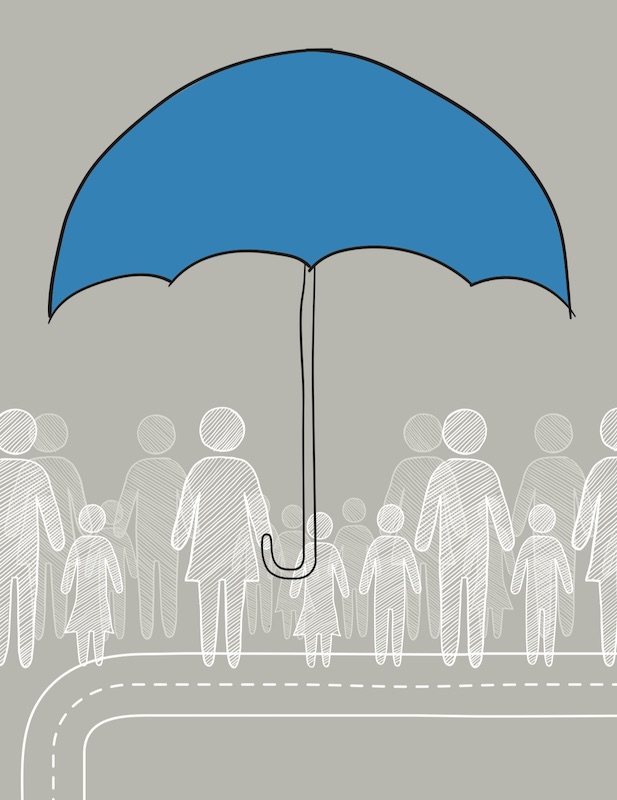 Private Sector Engagement for Universal Health Coverage: Getting to Evidence-Based Action
Session 2
The 2030 Agenda calls for an ambitious investment of $2.5 trillion for achieving the Sustainable Development Goals and new partnerships. Such an ambition will take all actors pitching in to generate the capital, undertake innovation for action and enhance service delivery so that no one is left behind any longer in Africa. Arriving at universal health coverage requires joining hands with the private sector, which can only happen under a conducive legislative and regulatory environment and the right type of incentives. 
Leaders in industry and philanthropy in Africa and beyond will explore the ideal model for decision-making that can guide Member States on how and when to engage the private sector. They will explain how the private sector can contribute more strategically to the health value chain and what the private sector needs to increase its engagement with health care. 
Sustainable Financing for Health Security in Africa
Session 4, Part Three
Africa faces huge health challenges, with most countries lacking good-quality and affordable health services. Millions of Africans fall into poverty due to high out-of-pocket payments, and too many are failing to access the health services they need. This is further exacerbated by conflicts, natural disasters, diseases outbreaks or epidemics occurring in the continent. With unplanned and rapidly expanding urbanization, increasing impacts of climate change and changing diseases epidemiology and re-emerging diseases trends, public health emergencies are expected to emerge in areas unaffected previously. The continent struggles with more than 100 significant public health events each year already. Universal health coverage means that even when there are disease outbreaks, disasters or conflicts, essential services will still be available (such as antenatal and vaccination services). Unfortunately, during these challenging moments, many services are interrupted. 
Invited speakers, reflecting a range of African and international leaders in public health and international development from government, academia, health professions, the private sector and development partners, will weigh in on how governments can deliver health services to all people everywhere all the time while managing erupting emergencies. They will analyse innovative means for delivering essential services, given the increased need in a resource-constrained environment. And they will explore how to ensure essential services for full populations without losing the gains made with existing services.