Second WHO Africa Health Forum
Achieving Universal Health Coverage and Health Security : The Africa We Want to See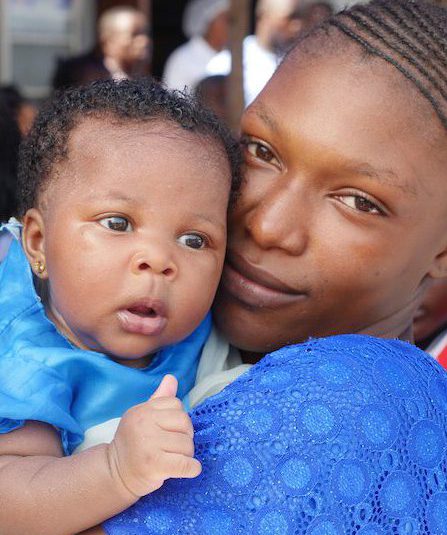 The Government of Cabo Verde and the World Health Organization Regional Office for Africa will host the Second WHO Africa Health Forum on the theme : Achieving Universal Health Coverage and Health Security: The Africa We Want to See. The Forum will take place in Praia, Cabo Verde, 26–28 March 2019.
The WHO Africa Health Forum organizing team calls on partners to let us know what they have been doing concerning the Call to Action from the first WHO Africa Health Forum: Putting People First– The Road to Universal Health Coverage in Africa.
Why attend?
The second WHO Africa Health Forum will be 2019's seminal health-focused event on the continent. Together, participants will identify workable solutions for more effective health security governance, for strengthening health systems and for ultimately delivering universal health coverage. The Forum will help kickstart new partnerships for improving the health of Africans across the region.
Streaming from the Second Africa Health Forum
Speakers
[post-carousel-pro id="1820"]
Moderators
[post-carousel-pro id="1815"]
Draft agenda
#
Session
Speaker(s)
Time
Venue
1
Morning walk the talk – Open-air jogging & aerobics
6:30-07:30
Quebra Canela beach area
2
Registration
08:00
National Assembly foyer
3
Opening ceremony, Welcome and introductory remarks
09:00
National Assembly of Cabo Verde
4
Launch of the exhibition to showcase health innovations in Africa Ribbon-cutting ceremony – Launch
10:30
Salão Nobre
5
Press conference:
11:00
Sala Jornadas 2
6
Session 1: Taking Universal Health Coverage to the Next Step in Africa: Leave No One Behind
11:30
Salão Nobre
7
Lunch and networking
13:30
Restaurant and tent
8
Youth side event: Investing in Young People as a Key to Achieving Universal Health Coverage in the African Region
14:15
Sala Jornadas 1 and Salão Nobre
9
Session 2: Multisector Collaboration to Improve Health Outcomes
15:30
Salão Nobre
10
Welcome reception
18:00
National Assembly balcony area upper floor
#
Session
Speaker(s)
Time
Venue
1
Morning walk the talk: Open air jogging & aerobics
06:30
Quebra Canela beach area
2
Session 3: Moving Beyond Rethoric to Evidence- Based Action for Private sector engagement for UHC
09:00
Salão Nobre
3
Health break and networking
11:00
Exhibition space
4
Health Security in Africa: From Preparedness to Response: Collaboration for Improved Coordination, Preparedness and Global Health Security
11:30
Salão Nobre
5
Lunch and networking
12:30
Restaurant and tent
6
Side event 1: Cabo Verde Good Practices for Universal Health Coverage
13:00
Sala Jornadas 1
7
Session 4, Part One: Health Security: Opportunities and Challenges
14:30
Salão Nobre
8
Health break and networking
16:30
Exhibition place
9
Side event: Cholera Prevention and Control
17:00
Salão Nobre
10
Day of the Cabo Verdean women: Aerobics & health mega class
17:00
National Assembly front avenue
#
Session
Speaker(s)
Time
Venue
1
Morning walk the talk – Open-air jogging & aerobics at the
06:30
Quebra Canela beach area
2
Side event 4: Global Strategic Preparedness Network
08:00
Sala Jornadas 1
3
Session 4, Part Three: Sustainable Financing for Health Security in Africa
11:30
Salão Nobre
4
Lunch and Networking
13:30 - 15:30
Restaurant and tent
5
Side event 5: GIS technology
14:15
Sala Jornadas 1
6
Closing ceremony
15:30
Salão Nobre
Welcome to Cabo Verde
At the crossroads of the three continents that border the Atlantic, there is an obligatory stop in the middle of the ocean – the archipelago of Cabo Verde. Located 450 km off the coast of Senegal, it is composed of 10 islands and eight islets. Of volcanic origin and positioned between parallels 15 and 17 of the north latitude, Cabo Verde consists of two distinctly different types of islands. Its six inhabited islands, located more to the west, are characterized by their mountainous landscapes, while the remaining four islands are distinguished by their long sandy beaches.
The islands are divided into two groups named according to the trade winds that reach them from the African continent: windward and leeward.
The first group consists of the islands of Santo Antão, São Vicente, Santa Luzia (inhabitated), São Nicolau, Sal, Boa Vista and the second, more to the South, comprises the islands of Maio, Santiago, Fogo and Brava. The sun spreads its warmth the whole year round, soothed by the fresh sea breeze. The climate is tropical and dry. The average temperature is approximately 25°C and changes do not exceed 10°C.